Pile Thickness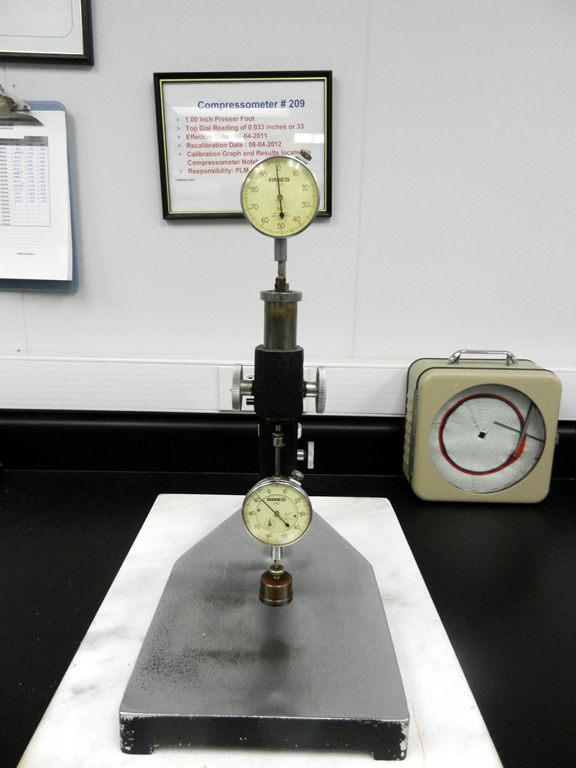 Pile thickness measurement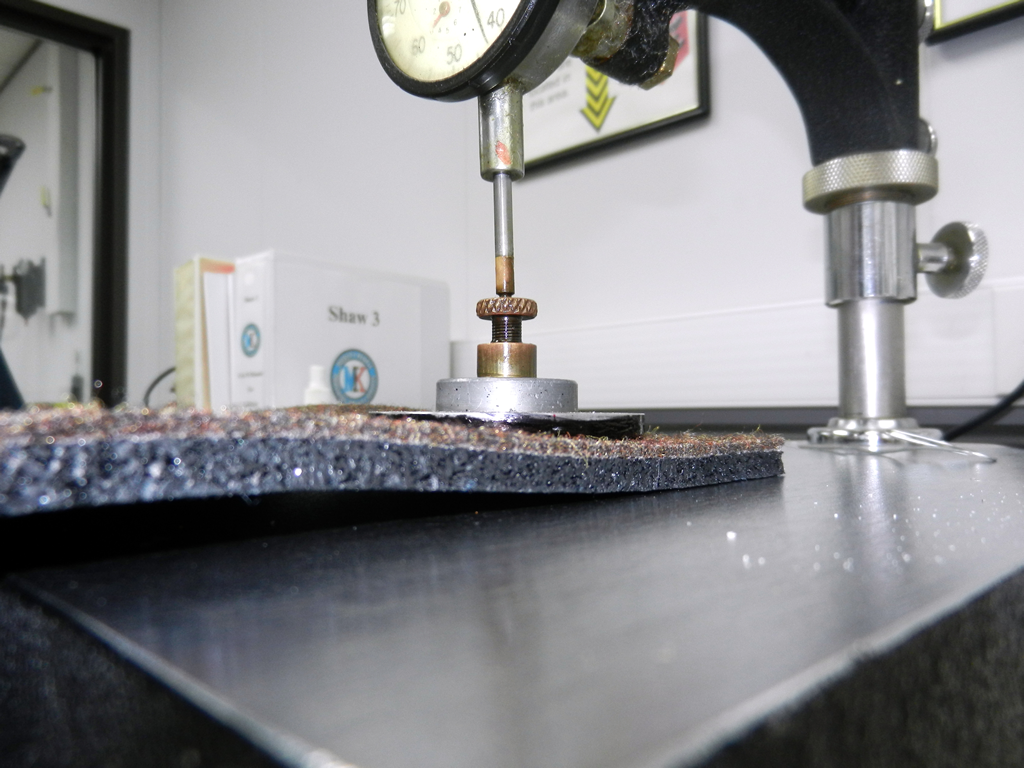 Pile thickness measurement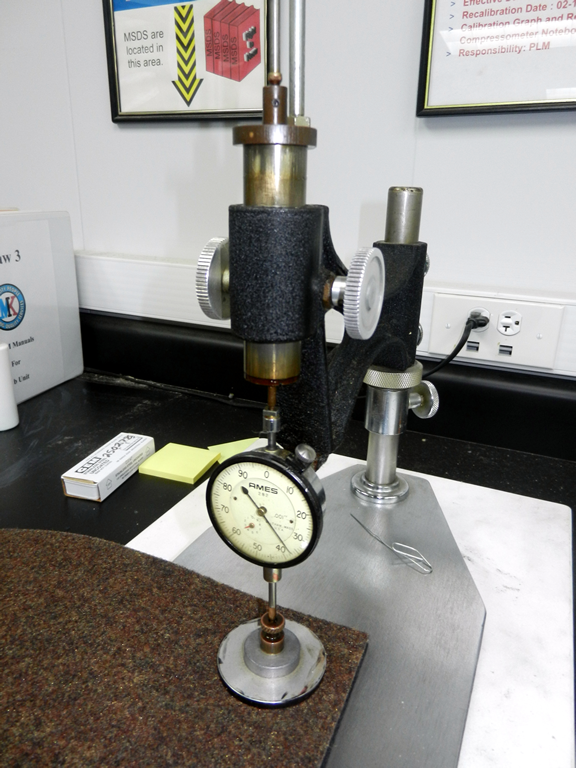 Pile thickness measurement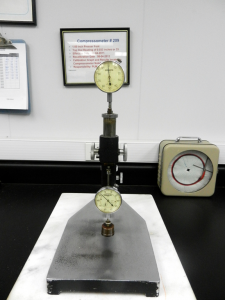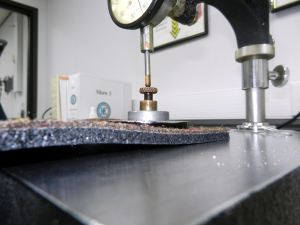 ASTM D5823 – Pile Thickness
Pile thickness is calculated by measuring total thickness by using a compressometer. The sample is then sheared to within .050 inches of the backing and then re-gauged using the compressometer. The difference from the original thickness and the sheared thickness is the pile thickness.
Laboratory Testing
Professional Testing Laboratory-Dalton Georgia
July 17, 2021
This test is designed for evaluating the indentation resistance of finished wood flooring.  A 2"-diameter, 1.18 lb steel ball is...
Read More