Contact a local certified inspector near you for a full inspection of your claim
Search inspector by name? click here
EXPANSIVE FLOORING CLAIMS REFERENCE
Our Online Flooring Claims Reference Library Is A Powerful Tool Allowing You to Quickly Identify Your Consumers Claim and Likely Causes Including Manufacturing, Installation, Maintenance and Normal Characteristics.
Find Local Certified Inspectors
Find an Independent Non-Biased Certified Inspector Near You. Our Comprehensive List Includes Every Certified Inspector Throughout The United States and Canada.
ASK THE EXPERT
"Ask The Expert" Provides a Link Between You and A Top North American Flooring Industry Expert to Determine If You Have A Valid Claim and Give You Direction On What Steps You Should Take Next.
NEW PRODUCT CLAIMS UPDATES
In an Ever-Changing Flooring Industry With Constant Innovation, Our Claims Reference Library is Constantly Being Updated With The Information You Need To Stay Informed.
Now available as an e-book!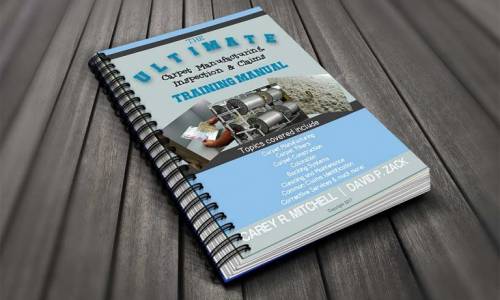 Get Your Copy Of
"The Ultimate Carpet Manufacturing, Inspection and Claims Training Manual"
The Definitive Carpet Training Manual The Ultimate Carpet Manufacturing, Inspection and Claims Training Manual… was written to provide in-depth and detailed information related to carpet manufacturing, fibers, construction, coloration, backing systems, cleaning and maintenance and common causes of claims. Whether you're a seasoned professional or a newcomer to the flooring industry, this book will be your constant reference guide.
Order Now
Why use Floor Detective?
Floor Detective is a robust online resource that offers a comprehensive flooring claims encyclopedia, complemented by a Master List featuring all Certified Flooring Inspectors. These inspectors are impartial experts who have no affiliation with either the manufacturer or the installation company.
Certified inspectors undergo specialized training that equips them with extensive knowledge pertaining to floor covering manufacturing, installation techniques, and product performance specifically concerning floor covering failures and claims.
CLIENT TESTIMONIALS
"David, this is absolutely wonderful. I am so proud of what you have done here. In my classes, we will definitely demo FloorDetective.com.  I recently had a report to write regarding fiber degradation. As you know, fiber degradation is not something that we inspect very often. I went to Floor Detective and pulled up the photos and description for fiber degradation. Your description was great and very helpful when I worded my report. Great tool for any inspector. I can see FloorDetective.com quickly becoming the "go to" reference for the industry." 

I just wanted to extend to you my thanks for your support and the content included on Floor Detective.  The library is great and the report writing components are "best-of-breed".  Money well spent/invested by 2B Floored Inspection Services!

Floor Detective has executed a user-friendly report writing system and database and will take your inspection business to the next level of professionalism.
Floor Detective's website and report writing system have made working in the inspection industry so much easier.  The system has saved me hours of valuable time searching the web for citable examples of industry standards, manufacturing defects, and plausible causations.  These examples can then be incorporated into the appropriate verbiage to name and explain possible defects in my reports in a professional manner.
The professional appearance of the report looks great to my clients, and the format makes it easy to read.  The ability to save common citations in your own frequently used or favorite verbiage into one place and reference them easily while writing a report is a game changer!

Thanks for making my life easier.  The Floor Detective report system is easy to navigate, the reference to standards are available, and I love how quickly the photos download.  The cover letter is attached to the beginning of the report, not separate, and the photo of the consumer's home makes the report look so much more professional.  The time I spend in writing the report in your system is cut in half.  I would recommend the Floor Detective report writing system to any flooring inspector!

Flooring Professionals
"Floor Detective allows all flooring professionals to gain insight or knowledge we may or may not have previously learned through training and experience. For dealers, even after decades in business, citing information from Floor Detective can help make claims issues easier to understand and also explain to the consumer. This can also help dealers do a better job of specifying flooring or assisting their customers before, during, or after a claim.
For inspectors, there are a lot of knowledgeable minds that were used to put this tool together. Some from the manufacturing side, some from the laboratory side, some are inspectors or instructors, and some have years of vast knowledge or experience. No matter how long I have been inspecting, I find there is always something new to learn and we can find it on the Floor Detective site."

"The floor Detective website is a great innovation for inspectors, retailers and manufacturers'claims managers. The information is well organized, simply stated and factual; it has been well-vetted with numerous experts.
The photo section enables non-technical people to identify a problem, determine its cause and decide whether testing is appropriate. The photo quality is excellent, and several examples of each condition are shown.

Regarding "The Ultimate Carpet Manufacturing, Inspection and Claims Manual"
Excellent resource!  I am not aware of another comprehensive manual that addresses situations that face the inspection community so thoroughly.  It is obvious that considerable time and effort have gone into the investigation and presentation of the majority of problems that are encountered in the flooring industry.
The manual addresses a wide assortment of concerns and is filled with an abundance of information to assist in the determination of each individual case.   It is also a source that should be available for all flooring dealers, salespersons, flooring installers and manufacturing representatives to use as an educational "tool."
I highly recommend "The Ultimate Carpet Manufacturing, Inspection and Claims Manual," but don't purchase it to place on the shelf.  It is a valuable, educational resource to add to your knowledge of this business.

We use Floor Detective as a company to train our sales, operations, and installation staff about issues they may see on the job sites. We also use it to educate our customers about a problem they may be having. We've shown them examples of sidematch, cornrowing, snags, etc, so they understand what they are experiencing. It's such a valuable resource that Carpet One as a whole recommends it to their members. Try explaining pooling to your customer without something like this tool to back you up!