WELCOME TO YOUR FLOORDETECTIVE.COM
FloorDetective.com is a comprehensive diagnostic tool designed to assist flooring retailers, inspectors, claims analysts, regional sales reps, interior designers, builders, and consumers, understand and more accurately identify complaints associated with flooring products. This single tool is a resource for diagnosing issues, citing detailed information for claims, finding local inspectors, and more! The information provided in this application has been created by top industry leaders and contains over 30 years of research. FloorDetective.com was developed by contributions and reviews from top independent Certified Inspection Trainers, Inspectors, Testing Laboratories, Installation Trainers, and Manufacturers. These industry experts are listed below.
Whether you are a Homeowner, Flooring dealer, Manufacturer, Claims Analyst, Attorney, General Contractor, Builder, or Installer, Floor Detective gives you complete access to a Master List of every Independent Certified Flooring Inspector throughout North America. Simply type your city or zip code in the inspector search area, select the flooring category that needs to be inspected, and select how many miles out you would like to search from that area. All certified inspectors within your search area will then be visible for you to contact. When you make your choice, you can click the "Request Inspection" button on the inspector listing which will open up the Inspection Request Form. Simply fill out the form and click send. The Certified Flooring Inspector will receive the request and begin the process to investigate the flooring complaint.
Floor Detective also has an extensive "Defect Claims Library" that provides extensive information and illustrations related to the most common flooring claims from all flooring categories including, Carpet Claims, Hardwood Claims, LVT Claims, Resilient Claims, Laminate Claims, and Tile Claims. This Defect Claims Library is available to premium subscribers including Flooring inspectors, Flooring Manufacturers, Flooring Dealers, and other Flooring Professionals.  Simply click on the Membership tab on the homepage to join and gain access to this wealth of flooring claims information.
Inspection Report Writing Program
In 2021, Floor Detective launched a brand-new state-of-the-art Floor Covering Report Writing Program and Flooring Claims Industry Standards Library.  This program allows inspectors to write their inspection reports using one of seven inspection report forms that were created for various types of flooring including Carpet Inspections, Hardwood Inspections, LVT Inspections, Laminate Inspections, and Tile Inspections.
Manufactures Claims Management Software
Floor Detective has launched a claims management software program that can be used by flooring manufacturers or larger dealer networks to commission inspectors, request quotes, and manage the claims process.  This system allows manufacturers to search for flooring inspectors in the city or ZIP Code where the inspection is needed and then commission the inspector through the "Request Inspection" button on the inspector listing.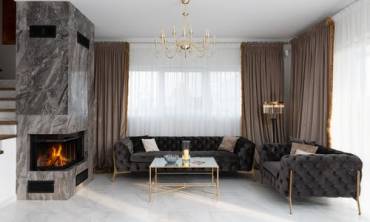 "Ask The Expert" Provides a Link Between You and A Top North American Flooring Industry Expert.
Floor Detective Contributors
David Zack (Flooring Inspections of Arizona)
David Horan (David Horan Services)
Mike Harde (Harde Floorensics)
Fred Gamble (Advanced Flooring Systems (AFS)
Jeff Bishop (Clean Care Seminars)
Martin Brookes (Heritage Marble & Tile)
Carey Mitchell (CRMitchell Consultants, LLC)
Alan Buttenhoff (Shaw)
Roy Reichow (NWFC)
Chris Hix (Shaw)
Bruce Gentry (Mohawk)
Scott Bradley (Mohawk)
Dylen Gentry (Mohawk)
Gary Bittner (Mohawk)
Judy Floyd (Beaulieu)
Sim Crisler Specialty Flooring Solutions LLC
Neil Moss (Wood Floor Master)
David Craig (Floor Claim)
Mark Brown (Carpet Arts Inspection Service)
Robert Goldstein, Jim Smith (JBS Consultants Inc.)
Jon Namba (Namba Services Inc.)
Lew Migliore (LGM and Associates)
Steven Tolli (S/L Inspection Service)
Noah Chitty (Dir of Tech Services Crossville, Inc.)
The Academy of Textiles and Flooring.
Lee Philips (Professional Testing Labs)
Jim Burnett (J and J Invision)
Tim Chavey – (Armstrong)
Len Daubler (Evolutions Floors)
Don Zimmerman (Wellmade)
Dave Garden (Installation Services)
Gregory Mowat (Forensic Tile Consultants)
James G. Woelfel (Tile and Stone Consultants)
Billy Simmons (Itac International)
Andrew Fronczek (FloorWorks)
Robert Higgins (Concrete Consultant)
Jim Hernandez (Royalty)
Mike Sundell (Consultant)
Libby Longstreth (School of Surface Technology)
Evan Laurdisen (

Lauridsen Consultancy Group

)
Tim McAdoo (JJ Haines)
Will Stoner (Inspector Training Service (ITS)
Claudia Lezell (Inspections Too)
Robert Varden (CFI Executive Director)
Drew Kern (NWFA (Instructor)
Mike Sundell
Greg Hathaway (Technical Expert)
Joe Denman (FCITS)
Paul Pleshek (NAFCT)
P.J. Arthur (NFIC)
David Hunt (Vermont Custom Rug)
Fred Hueston (Stone Forensics)
Clayton Shull (Flooring Claims)
Scott Carothers (CTEF)
Support – If you need technical support for this website or the FloorDetective app, please contact us here.
Privacy Policy – FloorDetective values your privacy. Your personal information will only be used to provide you the best service possible, and will never be sold (or given) to anyone outside of FloorDetective. Ever. For anything.
Liability Waiver – No Guarantee or Warranty – The information contained in Floor Detective was designed to assist the reader in recognizing, identifying and understanding many of the most common flooring complaints. While the information was reviewed by many knowledgeable individuals and manufacturers in the flooring industry for accuracy, we can assume no responsibility or risk for the use of this material. Additionally, we assume no responsibility for the reliance of any information related to manufacturing, installation, maintenance or performance issues. Each complaint is unique and should be evaluated based on the appropriate factors observed at the job site. Manufacturer's tolerances and applicable installation, maintenance and warranty guidelines, and applicable industry standards, should be consulted as part of the claims investigation. Any errors or omissions brought to the author's attention will be corrected in subsequent updates.
Terms of Use – Active subscribers are authorized to use this information and to copy, paste, print or e-mail relevant pages of this document for the purpose of writing inspection reports and providing information to consumers and end users. Subscriptions are sold on a one subscription per user basis. User names and passwords cannot be shared with non-subscribers. We reserve the right to terminate any subscribers that share their user names and passwords.